Details

Written by

Super User

Category: Facilities
Hits: 668
A training and placement cell is functioning effectively in the college. Potential students are identified and recruitment is ensured by the cell.
CLINICAL / COMPULSORY ROTATORY INTERNSHIP TRAINING
The students are posted in the following Hi-Tech Multi Specialty Hospitals;
Clinical Training Hospitals
Sudha institute of Medical Sciences
RKR Neuro Speciality Hospital
Shabari Speciality hospital
Dharshan Hospital
JBR Rehabilitation Hospital- Omsakthi Hospital
Govt Head Quarters Hospital
Sivasakthi Hi Tech Physiotherapy Hospital-Bhavani
LKM Hospital
Bharat Neuro Speciality Hospital
Arrokkya Rehab hospital
Clinical Training Hospitals
Ortho one Hospital-Coimbatore
Ganga Hospital-Coimbatore
SIMS Hospital-Erode
Erode Cancer Institute-Erode
Global Hospitals-Chennai
Narayana Hirudalaya hospitals-Hosur, Bangalore
NIMHANS-Bangalore
RKR Neuro speciality Hospital
Meenakshi Mission Hospitals-Madurai
SCOPE AND OPPORTUNITIES
They can seek employment in India as well as in abroad as there is a great demand for Physiotherapist with high incentives.
Physiotherapist has the wide and bright future to settle into Hospitals, Rehabilitation Centres, Nursing Homes, Community Centres, Industrial Health Units, Fitness Centres, Sports Clubs, Armed Force, Private Practice, Home Care and Physiotherapy Institutions.
Acts independently as well as accepts reference and then to assess, analyze and provide a clinical diagnosis for individual patients to determine their need for physiotherapy intervention.
Works as part of a multi professional team to maximize patients care and promote effective multi professional working.
PLACEMENT
Our students are placed in the following hospitals in India as well as abroad.
General Hospital, Najran,UAE./li>
Medical College Hospital, Nepal
Bombay Hospital, Mumbai.
PSG Hospital , Coimbatore.
KMCH,Coimbatore & Erode.
CMC Hospital, vellore,
Fitness Foundation Academy (YMCA), Chennai.
SPARRC Institute, Chennai.
Fitness Foundation Academy (YMCA), Chennai.
Details

Written by

Super User

Category: Facilities
Hits: 499

Most people fondly remember their college canteen as one of their life's high points. It was the place where they kept their creative juices flowing with hot discussions, chewing ideas, exchanging and sharing strongly held opinions and eatables. Nandha College of Physiotherapy has spacious Canteen dishing out menus that are highly popular with students.

Great care is taken by the kitchen staff to assemble a Well-balanced nutritious and tasty food that in turn will fuel the students quest towards success. Students enjoy their food in the aesthetic and appetising atmosphere. Frequently, the discussions get animated as a students pet theory is challenged and legs are pulled playfully. The canteen is the lifeblood of the students. For students and teachers alike, the canteen is a welcome break from the routine of lessons.

The homely atmosphere and aroma of delicious food permeates the air as they eat, drink and chat. It remains a focal place of the students for rest and refreshment.
Details

Written by

Super User

Category: Facilities
Hits: 607
The institution has buses which are made available to the students and staff members for commuting not only from various points in the city but also from sub-urban areas. This facility enables us to start the classes in time, there by helping the academic programme.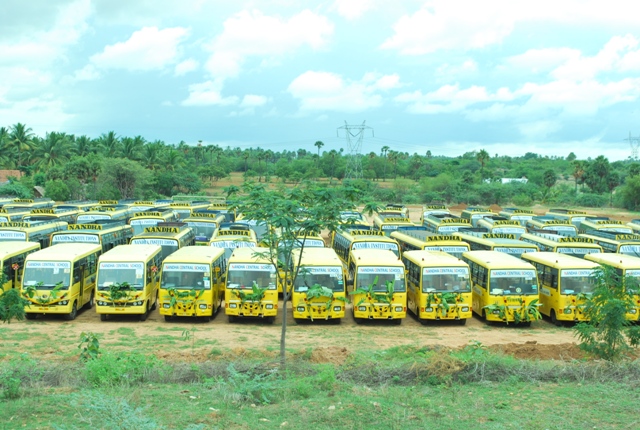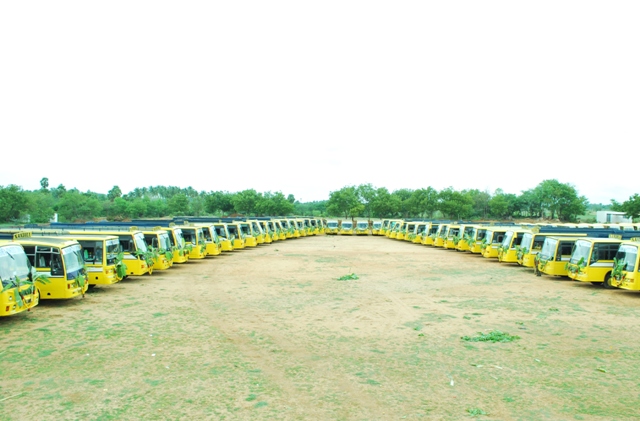 Details

Written by

Super User

Category: Facilities
Hits: 759
Complete, hygienic and fully furnished hostel is provided by the management for both gents and ladies separately. The rooms are safe, secure, clean and airy. Students enjoy delicious, quality and homely vegetarian and non-vegetarian food. Menu is prepared to satisfy the taste of all students. Their stay in the hostel enables them to imbibe a different life style and involve in activities such as yoga, meditation, sports, music etc., suiting to their individual taste and preferences.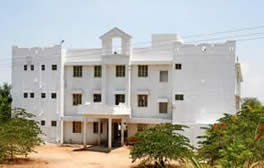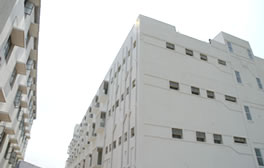 Details

Written by

Super User

Category: Facilities
Hits: 587
LIBRARY
The primary aim of the library is to support the student of the institution for education. The collection of the library includes Books, Journals, Magazines, Project report, Question Bank, Newspaper, Back files and other richest collection.
Number of books: 4191
Number of title: 2028
Number of journals: 51
The library has a separate section for Audio Video Cassettes, CD-ROMS, Journals, Magazines, Internet services and Reference books.
WORKING HOURS
The Library is kept open from 9.00 am to 7.00 pm in all working days.